Welcome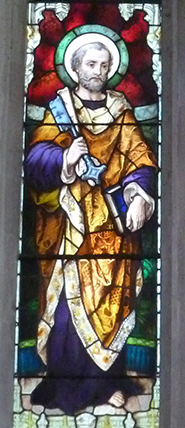 Ss. Peter and Paul, Eye is more than a building it is a place of encounter with Jesus Christ: through Prayer, Scripture and the Sacraments of the Church. Here you will find dignified liturgy, inspired preaching, uplifting music and warm fellowship. Rooted in the rich Anglo-Catholic tradition of the Church of England, we aim to make our church a place of welcome to all. As a church we are committed to nurturing and supporting one another other in our faith and to offering practical pastoral care and support. As this website develops, you will have an opportunity to find out more about our programme of Christian formation, our Choral Tradition and activities for people of all ages, as well our exciting plans for the future, through the Eye Church Development Campaign. So please come back soon, or better still pay us a visit. The church is open daily and you can be sure of a warm welcome at all of our services.
Development Appeal
We have completed the installation of the majestic J. J. Binns organ. Thanks to our supporters and the tremendous skills of the organ builders, E. J. Johnson & Son (Cambridge) Ltd, our dream has at last been realised! Our fund-raising for this stage of our campaign is now complete. Watch this space for details of our plans for the next Phase in our Development Programme.
CELEBRITY ORGAN RECITAL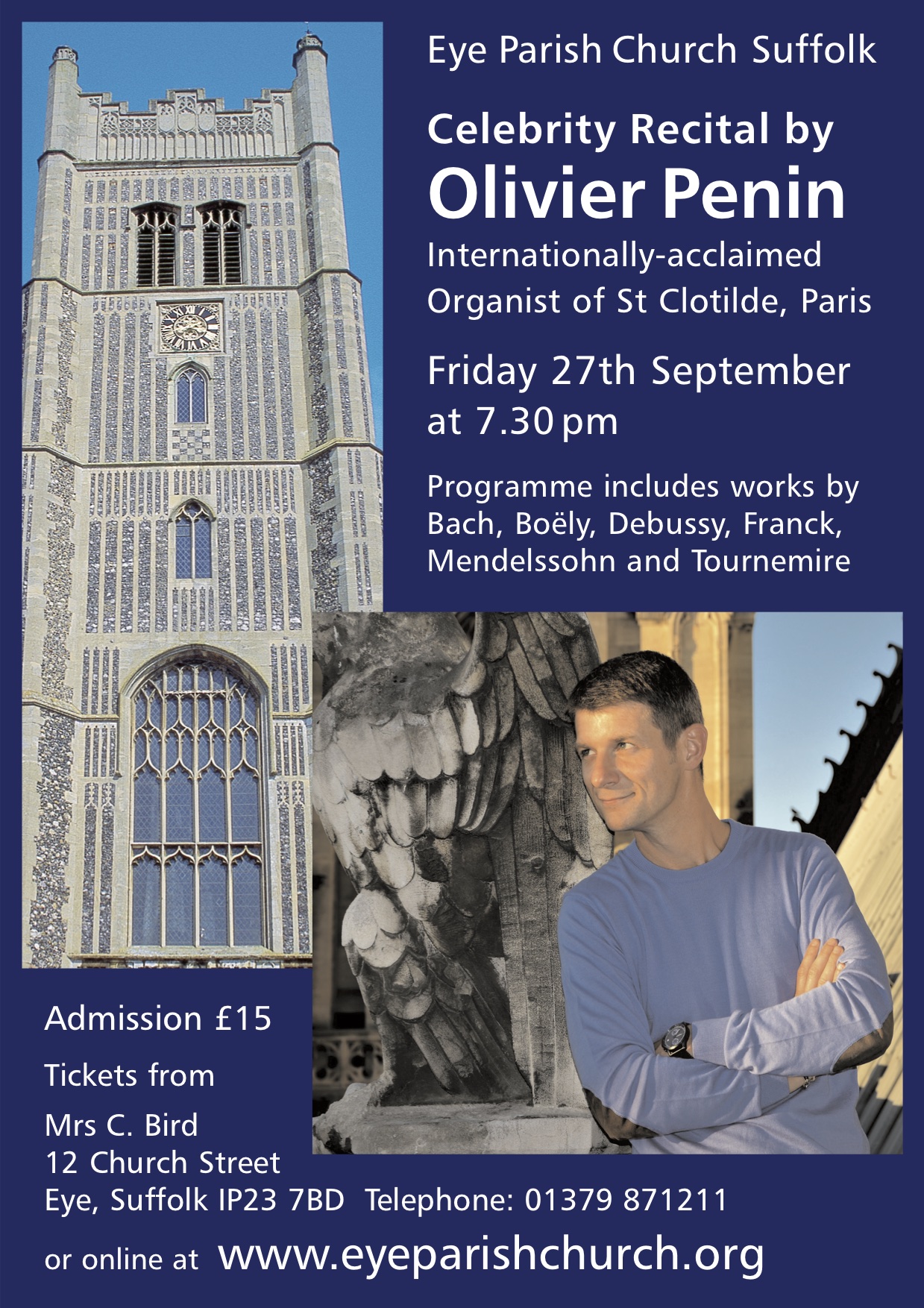 Masterclass for Organists
For the first time in England, Oliver Penin will be giving a Masterclass on the afternoon of Thursday 26th September, from 2.00pm unti. 6.00pm. The hugely popular Masterclasses which M. Penin gives at his church, St Clotilde, Paris, are now in their sixth consecutive year. Participants are invited to apply for registration soon by emailing Peter Lee, Director of Music at Eye Parish Church at both these addresses zen103886@zen.co.uk and eyeorganist37@gmail.com. Listeners are welcome to attend at a cost of £10 per head. Payment may be made at the door on the day.
Services & Events
The Tenth Sunday after Trinity
Annual Art Exhibition and Sale of Pictures and Ceramics
Open from 1.00pm until 5.00pm
Annual Art Exhibition and Sale of Pictures and Ceramics
Open from 11.00am until 5.00pm
Forthcoming Events
Annual Art Exhibition and Sale of Pictures and Ceramics
August 23 - 2019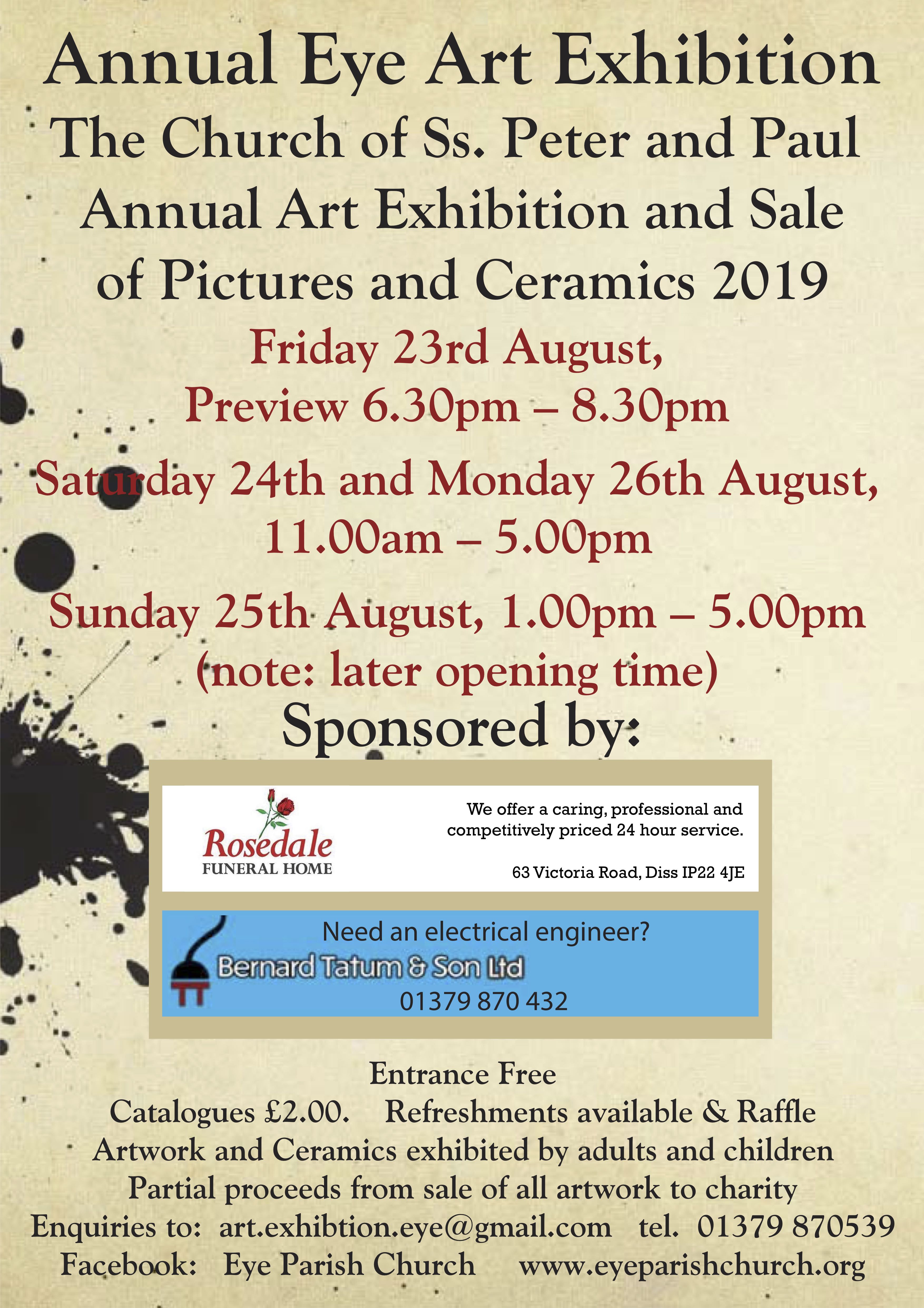 Church Shop

It is not such a rare thing these days to find a shop inside a Church building, but it probably was quite a radical move when Eye Church Shop was first opened over 25 years ago. The shop has always opened using volunteer help – and the passion to keep it open has waxed and waned over the years.