Eye Parish Church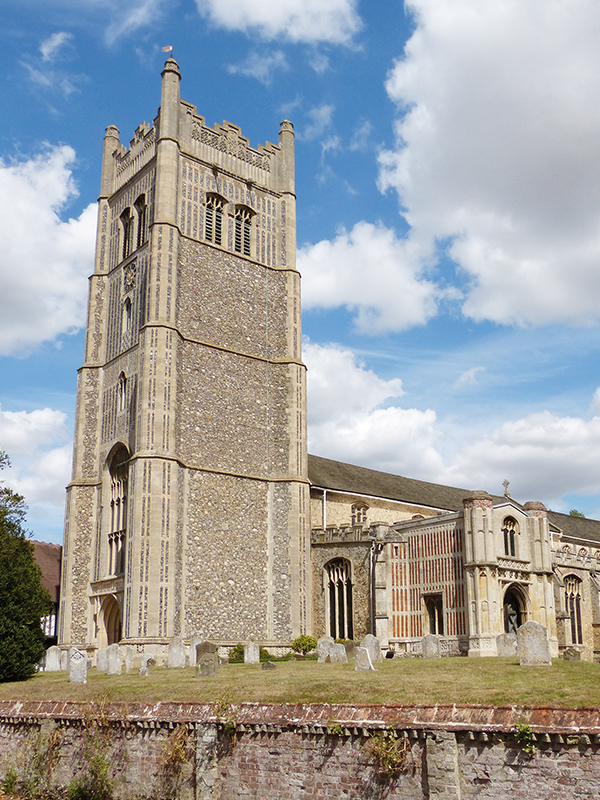 The church is one of the grandest in Suffolk, not only on the outside, but also with regards to the treasures within. The great flint-encrusted tower was rebuilt in the second half of the 15th century. The tower took 40 or so years to build, and this is reflected in the change of style from Decorated to Perpendicular windows as you work your way to the top. As you step inside, the main body of the church expands in front of you, and you are welcomed by a fantastic array of furnishings. The rood screen and loft are both something to behold, with the latter being described as "easily the best 20th century work in Suffolk". This is a church in which to wander. It is full of interest, little details and quiet corners.
Church Shop

THE CHURCH SHOP IS CLOSED UNTIL FURTHER NOTICE DUE TO CORONAVIRUS RESTRICTIONS
It is not such a rare thing these days to find a shop inside a Church building, but it probably was quite a radical move when Eye Church Shop was first opened over 25 years ago. The shop has always opened using volunteer help – and the passion to keep it open has waxed and waned over the years.
Development Appeal
Thanks to our supporters, benefactors and helpers, the church has acquired, among many new features, an assembly room and a magnificent historic organ, on which visiting international organists have performed. Our work continues. Our thanks go to all those whose support and generosity have enabled our church to flourish. On their behalf we would like to invite you all to visit Eye and its magnificent church… and to stay awhile to sample its worship, music and its welcome.