Music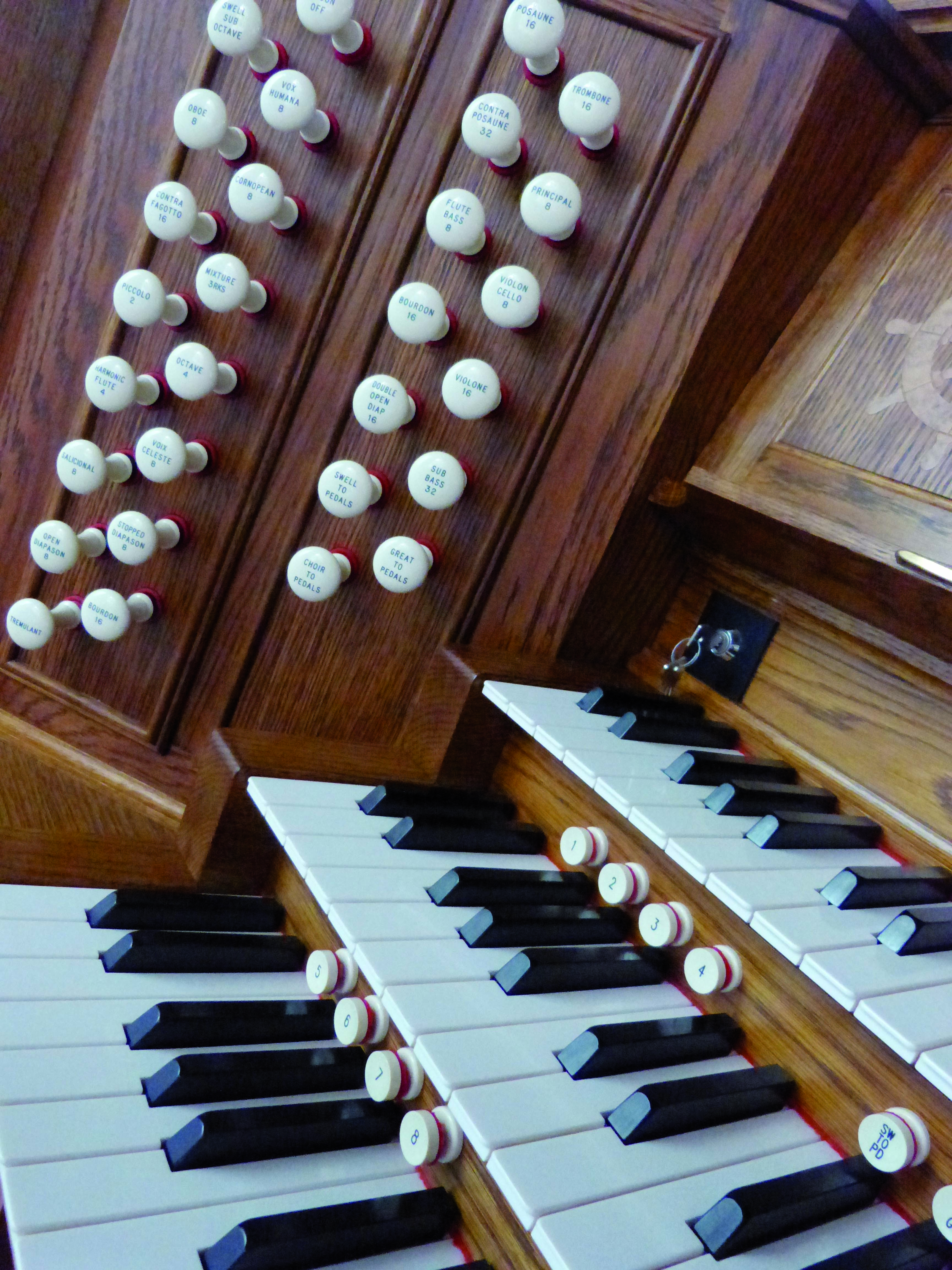 Music in worship is very important to us. We strive to maintain a standard of excellence in performance of choral and instrumental music which complements and enhances the liturgy and inspires the worshipper.
A variety of quality concerts are promoted by us - from jazz to solo instrumentalists from brass band to choral - in styles from classical to popular.
THE MAIN ORGAN
The main organ is an outstanding 3 manual instrument by J. .J. Binns, originally built for the church of S. Mark, Woodhouse, Leeds in 1889. It was rescued from destruction by Eye Parish Church and installed here in 2015 by E. J. Johnson and Son (Cambridge) Ltd.
All the pipework is original with three additional stops added in 2015: the Pedal Posaune at 32' and 16', Pedal Trombone 16' and the Choir Tuba 8'.
The console was gifted to the church by The Rev'd Ronald Casebow in memory of his wife, Ethel Annie Casebow and crafted by Renatus Ltd of Bideford.
Development Appeal
Thanks to our supporters, benefactors and helpers, the church has acquired, among many new features, an assembly room and a magnificent historic organ, on which visiting international organists have performed. Our work continues. Our thanks go to all those whose support and generosity have enabled our church to flourish. On their behalf we would like to invite you all to visit Eye and its magnificent church… and to stay awhile to sample its worship, music and its welcome.