News
Friday 23rd August 2019
Annual Art Exhibition and Sale of Pictures and Ceramics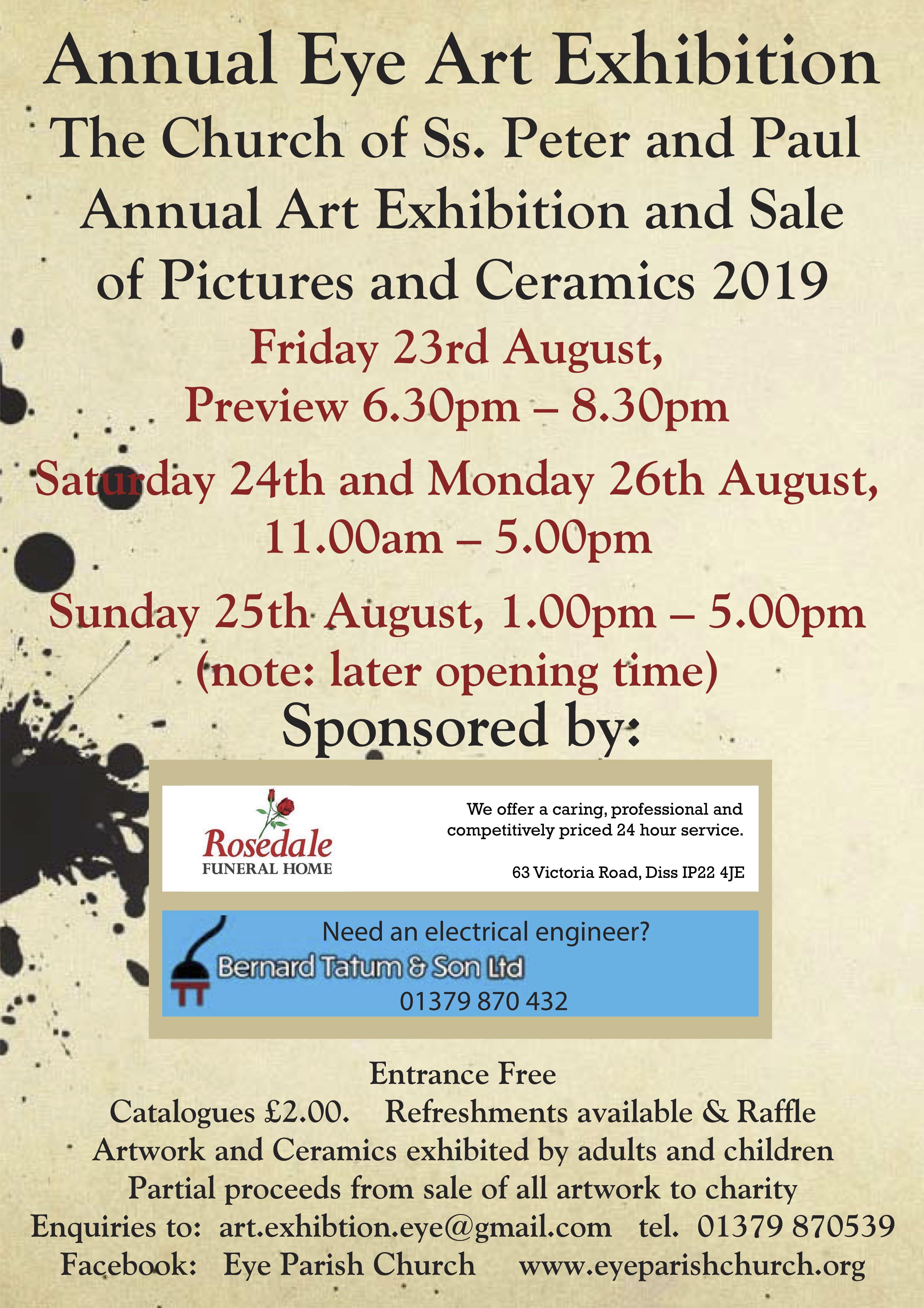 ---
Thursday 26th September 2019
Masterclass for Organists
For the first time in England, Oliver Penin will be giving a Masterclass on the afternoon of Thursday 26th September, from 2.00pm unti. 6.00pm. The hugely popular Masterclasses which M. Penin gives at his church, St Clotilde, Paris, are now in their sixth consecutive year. Participants are invited to apply for registration soon by emailing Peter Lee, Director of Music at Eye Parish Church at both these addresses zen103886@zen.co.uk and eyeorganist37@gmail.com. Listeners are welcome to attend at a cost of £10 per head. Payment may be made at the door on the day.
---
Friday 27th September 2019
Two-day Organ Event in September
World-famous organ virtuoso to make his English debut in Eye
Olivier Penin was appointed titular organist of the great Basilica Sainte Clotilde in Paris in 2012. He has founded an international series of concerts there as well as a masterclass (now in its sixth year) which attracts pupils from all over the world. He has posted numerous YouTube videos which have generated hundreds of thousands of views and great admiration! It is with much pleasure we are promoting Olivier Penin, who is holding a Masterclass for organists on Thursday September 26th and playing a Celebrity Recital on Friday 27th September. He is regularly invited to play throughout Europe (Holland, Denmark, Germany, Slovenia, Croatia and Belgium), also in the US, Mexico and Japan – and now here in England. A comment from YouTube: "Extraordinary organist! His musical interpretations are fresh and exciting….." Early booking is advised!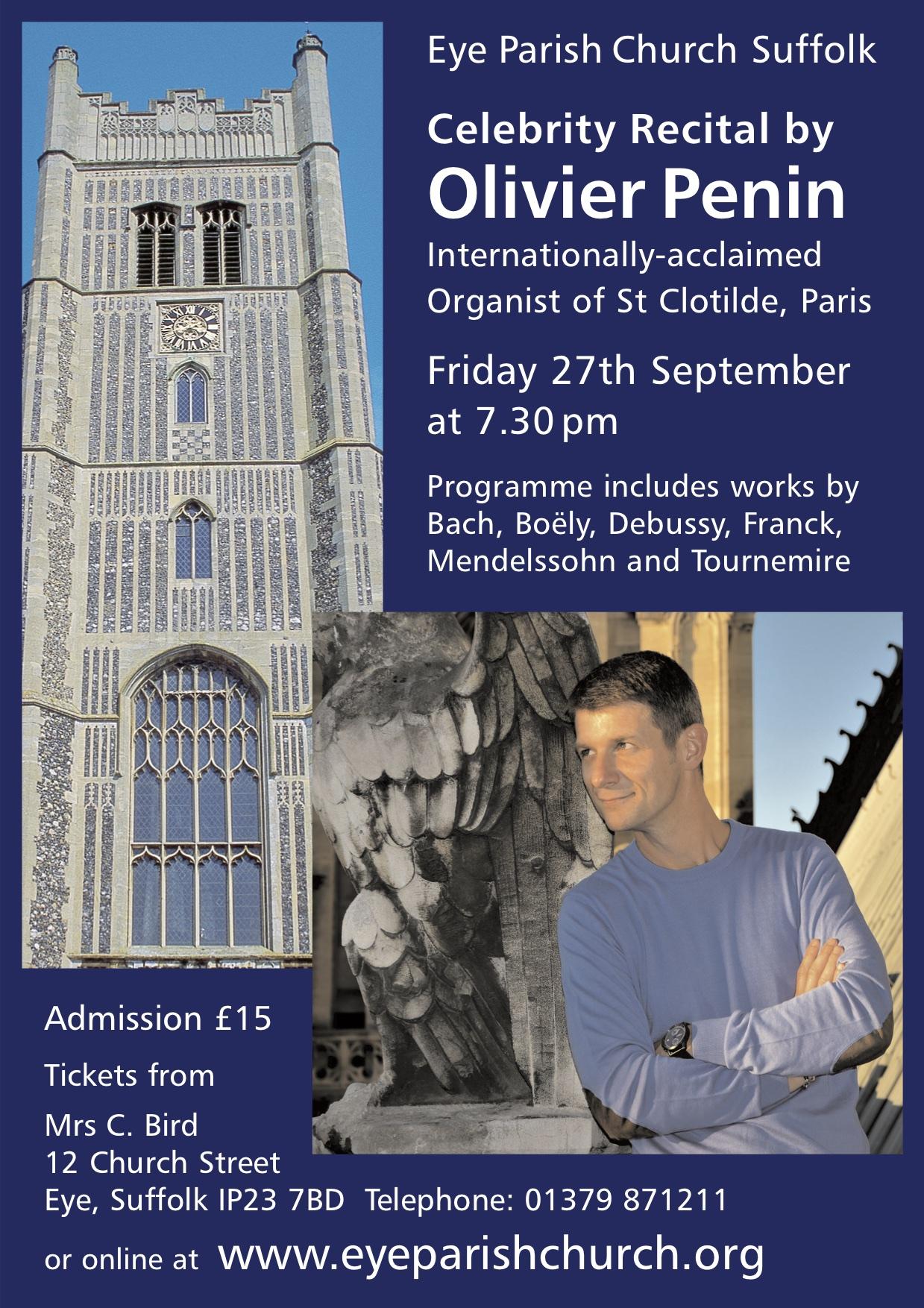 ---
Development Appeal
We have completed the installation of the majestic J. J. Binns organ. Thanks to our supporters and the tremendous skills of the organ builders, E. J. Johnson & Son (Cambridge) Ltd, our dream has at last been realised! Our fund-raising for this stage of our campaign is now complete. Watch this space for details of our plans for the next Phase in our Development Programme.